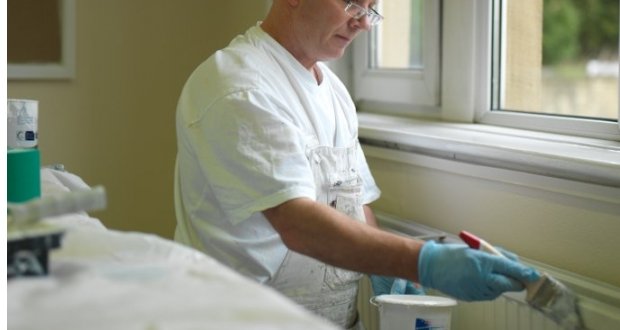 Planned Maintenance
---
Planned Maintenance Programme
What replacements we intend to carry out over the next five years
As we plan ahead we have to make certain assumptions about the quality and condition of our stock. This changes from year to year and we reassess our programme and re-schedule works as required on an annual basis.In consultation with tenants, Unity has devised a 5 year planned maintenance programme, focussing on the components of your home you think need replacing the most urgently.
We have also let three large contracts for a 5 year period: day to day repairs, planned maintenance and gas serving. We also have smaller contracts for 3 years in place for communal cleaning and communal area gardening.
Satisfaction surveys are a key part of our customer satisfaction monitoring currently used on our kitchen, boiler and bathroom programme. This will form part of the bedding in process for the new contractors and service development with our own staff.
For more information, download a leaflet by clicking the link at the side of this page.
Planned Maintenance Schedule
What is included and what it means for you
We carry out maintenance work on or around your home regularly, it's more cost effective to you, our customers, to undertake maintenance work that is planned rather than just doing a repairs as and when required.
We gather information on the condition of our houses and use this information to design planned maintenance programmes. We aim to spend 70% of our maintenance budget on planned maintenance works, the types of work we include on our planned maintenance programme include:
Painting of windows and doors
Door and window replacements
Annual gas servicing of boilers and gas fires
Boiler replacements
Kitchen and bathroom replacements
Scheme improvements
We aim to replace items within a 'standard life cycle,' which is an average length of time that something is expected to last before it needs to be replaced or renewed. This process ensures you remain safe and comfortable in your home.